Market Expertise
Insurance Brokerage. Wealth Advisory. Distribution Services.
Expert Advice Tailored To You. A Solution for every opportunity.
Don't Settle for off-the-shelf advice. Expert advise tailored to your firm.
Founded in 1981, MarshBerry has grown to become the nation's #1 M&A Advisory Firm and top-growth consultant in the Insurance Brokerage and Financial Services industries. MarshBerry provides financial advisory, management consulting and market intelligence for the insurance brokerage industry, wealth industry and distribution service markets in multiple locations around the globe.
With decades of proven experience as a top advisor, we will help you amplify value creation. If you are looking to grow, stay relevant and remain viable now and for the future, contact us today.
MarshBerry's expertise spans multiple industries
Recent Acquisition Transactions
March 2023
Acquisition
Gilde Equity Management has acquired Krabbe Assurantien
MarshBerry International served as the financial advisor to Krabbe Assurantien
March 2023
Acquisition
Gilde Equity Management has acquired De Croes Adviesgroep
MarshBerry International served as the financial advisor to De Croes Adviesgroep
March 2023
Acquisition
Gilde Equity Management has acquired Velthuis Assurantien 
MarshBerry International served as the financial advisor to Velthuis Assurantien
March 2023
Acquisition
Gilde Equity Management has acquired Holtkamp Assurantien 
MarshBerry International served as the financial advisor to Holtkamp Assurantien
March 2023
Acquisition
Gilde Equity Management has acquired Asbroek Adviesgroep
MarshBerry International served as the financial advisor to Asbroek Adviesgroep
March 2023
Acquisition
Gilde Equity Management has acquired De Bedrijfsverzekeraar
MarshBerry International served as the financial advisor to De Bedrijfsverzekeraar
March 2023
Acquisition
Gilde Equity Management has aquired Baartman Assurantien 
MarshBerry International served as the financial advisor to Baartman Assurantien
March 2023
Acquisition
Gilde Equity Management has acquired Scharenborg Beltrum
MarshBerry International served as the financial advisor to Scharenborg Beltrum
March 2023
Acquisition
Gilde Equity Management has acquired Kok Advies
MarshBerry International served as the financial advisor to Kok Advies
March 2023
Acquisition
Gilde Equity Management has acquired Baksteen & Pul
MarshBerry International served as the financial advisor to Baksteen & Pul
March 2023
Acquisition
Gilde Equity Management has acquired Dommerholt & Ten Brinke
MarshBerry International served as the financial advisor to Dommerholt & Ten Brinke
March 2023
Acquisition
Gilde Equity Management has acquired Steentjes Makelaars
MarshBerry International served as the financial advisor to Steentjes Makelaars
March 2023
Acquisition
Gilde Equity Management has acquired Boks Beijer Wij Verzekeren
MarshBerry International served as the financial advisor to Boks Beijer Wij Verzekeren
March 2023
Acquisition
Gilde Equity Management has acquired Deterink Financiele Diensten 
MarshBerry International served as the financial advisor to Deterink Financiele Dienten
March 2023
Acquisition
Gilde Equity Management has acquired Koopman Assurantien 
MarshBerry International served as the financial advisor to Koopman Assurantien
March 2023
Acquisition
Gilde Equity Management has acquired Berends & Slump
MarshBerry International served as the financial advisor to Berend & Slump
March 2023
Acquisition
Gilde Equity Management has acquired Licent Assuradeuren 
MarshBerry International served as the financial advisor to Licent Assuradeuren
January 2023
Acquisition
Quintes has acquired Weitenberg
MarshBerry International served as the financial advisor to Weitenberg
January 2023
Acquisition
Specialty Program Group, LLC has acquired Euclid Fiduciary 
MarshBerry served as the financial advisor to Euclid Insurance Services
December 2022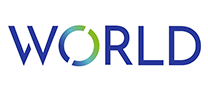 Acquisition
World Insurance Associates, LLC has acquired Tomlinson & O'Neil Insurance 
MarshBerry served as the financial advisor to World Insurance Associates, LLC