Investment Banking
THINK MARSHBERRY. THINK VALUE CREATION.
Investment Banking Consultants for Insurance & Wealth Management Firms
No two firms are the same
MarshBerry offers a customized solution created from a variety of providers and investment bankers, such as private equity investors, family offices, public and private pension funds, traditional bank and debt lenders, and non-bank financial institutions that are all a part of MarshBerry Capital Raising Solutions.
There are many strategic options available to insurance brokerage and wealth management firms when it comes to charting a path forward. MarshBerry works with you to manage and lead the exploration of all options to discover what's right for your firm.
Capital Markets and Financial Advisory Services
MarshBerry insurance and wealth management investment banking experts work on your behalf to determine and source the best set of debt and equity capital solutions tailored to fit your firms' needs today as well as anticipate your firms' future needs.
Mergers and Acquisitions
As an agency owner or principal determining if you should implement organic growth strategies, grow through acquisition, perpetuate leadership, or sell your business, MarshBerry is the only M&A advisor you need.
Identification, ranking, and introductions to potential debt capital providers
Identification of optimal loan types
Market pricing considerations
Negotiation of debt terms
Assistance with confirmatory financial due diligence and document review
What Makes MarshBerry the right Investment Banking Advisors for you:
We are licensed. MarshBerry Capital, Inc., an affiliate of Marsh Berry & Company, Inc., is a Member of FINRA and SIPC. Clients can be confident knowing they are working with a firm that requires a high degree of integrity and accuracy in all M&A deals. MarshBerry demands nothing less and so does the SEC.
We do not have direct ownership in an insurance broker or wealth management firm at the company level or individual level. Finding solutions that best meet your objectives is what motivates MarshBerry. Clients can trust there are no hidden agendas or conflicts of interest; only strategies and recommendations that serve their best interest.
We have a fiduciary and ethical responsibility to only one client per transaction. With a singular focus on representing you, MarshBerry does not get paid by both parties in a transaction.
Consultation to sell side clients does not end at the signing of a letter of intent. Walking with clients throughout the process ensures not only a smooth transaction but also financial advice during the earn out period to help you maximize shareholder wealth.
The revenue size of our clients reflects that of the insurance broker population (a representative mix of small, medium, and large insurance agencies and brokers). We have advised on some of the largest transactions in the industry. No matter the revenue size, your transaction is managed with the same care and diligence necessary to optimize results. Clients benefit from the breadth and depth of MarshBerry's expertise to fully realize their firms' value.
We do not favor specific buyers; we have the broadest buyer spread of any advisor. In the last four years, we have transacted with over 50 different buyers, more than double our closest competitor. Finding the right match for your firm is critical. Maximizing shareholder value is one part of the equation but achieving the best cultural fit is also critical to long term success. Why limit the pool of potential partners? MarshBerry helps you find the right partner that not only maximizes shareholder value, but also is the best cultural fit. Finding the right match is critical.
Our buy side due diligence practice gives us an advantage on sell side representation. Clients gain unique behind the curtain visibility into the buyer culture, pricing, terms, and additional insight from past deals. This knowledge helps manage expectations while optimizing potential.
Recent Acquisition Transactions
April 2023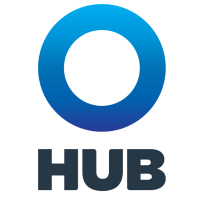 Acquisition
Hub International Limited has acquired The Wooditch Company
MarshBerry served as the financial advisor to Hub International Limited
April 2023
Acquisition
Inszone Insurance Services, Inc. has acquired Champions Insurance Group
MarshBerry served as the financial advisor to Inszone Insurance Services, Inc.
April 2023
Acquisition
Arch Insurance Group has acquired Thimble Insurance
MarshBerry served as the financial advisor to Arch Insurance Group
April 2023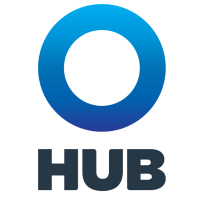 Acquisition
Hub International Limited has acquired Hobson Insurance
MarshBerry served as the financial advisor to Hobson Insurance
March 2023
Acquisition
Gilde Equity Management has acquired Krabbe Assurantien
MarshBerry International served as the financial advisor to Krabbe Assurantien
March 2023
Acquisition
Gilde Equity Management has acquired De Croes Adviesgroep
MarshBerry International served as the financial advisor to De Croes Adviesgroep
March 2023
Acquisition
Gilde Equity Management has acquired Velthuis Assurantien 
MarshBerry International served as the financial advisor to Velthuis Assurantien
March 2023
Acquisition
Gilde Equity Management has acquired Holtkamp Assurantien 
MarshBerry International served as the financial advisor to Holtkamp Assurantien
March 2023
Acquisition
Gilde Equity Management has acquired Asbroek Adviesgroep
MarshBerry International served as the financial advisor to Asbroek Adviesgroep
March 2023
Acquisition
Gilde Equity Management has acquired De Bedrijfsverzekeraar
MarshBerry International served as the financial advisor to De Bedrijfsverzekeraar
March 2023
Acquisition
Gilde Equity Management has aquired Baartman Assurantien 
MarshBerry International served as the financial advisor to Baartman Assurantien
March 2023
Acquisition
Gilde Equity Management has acquired Scharenborg Beltrum
MarshBerry International served as the financial advisor to Scharenborg Beltrum
March 2023
Acquisition
Gilde Equity Management has acquired Kok Advies
MarshBerry International served as the financial advisor to Kok Advies
March 2023
Acquisition
Gilde Equity Management has acquired Baksteen & Pul
MarshBerry International served as the financial advisor to Baksteen & Pul
March 2023
Acquisition
Gilde Equity Management has acquired Dommerholt & Ten Brinke
MarshBerry International served as the financial advisor to Dommerholt & Ten Brinke
March 2023
Acquisition
Gilde Equity Management has acquired Steentjes Makelaars
MarshBerry International served as the financial advisor to Steentjes Makelaars
March 2023
Acquisition
Gilde Equity Management has acquired Boks Beijer Wij Verzekeren
MarshBerry International served as the financial advisor to Boks Beijer Wij Verzekeren
March 2023
Acquisition
Gilde Equity Management has acquired Deterink Financiele Diensten 
MarshBerry International served as the financial advisor to Deterink Financiele Dienten
March 2023
Acquisition
Gilde Equity Management has acquired Koopman Assurantien 
MarshBerry International served as the financial advisor to Koopman Assurantien
March 2023
Acquisition
Gilde Equity Management has acquired Berends & Slump
MarshBerry International served as the financial advisor to Berend & Slump