THINK MARSHBERRY.
THINK THOUGHT LEADERSHIP.
MARKET AND BUSINESS INSIGHTs THAT HELP GUIDE YOUR FIRM FORWARD
MarshBerry offers a full suite of intellectual capital resources, extensive proprietary and custom research, rich industry data, best practices, and hands-on practical applications to motivate action for your firm.
Data & Analytics
In knowledge-intensive industries like insurance, business intelligence provides vital support to organizational value. MarshBerry's Intellectual Capital division is the foundation of our firm. The Intellectual Capital team offers a full suite of resources, extensive proprietary studies and custom research, rich industry data, best practices, and hands-on practical applications to help drive profit and increase the value of your firm.
Thought Leadership Events
Drive performance innovation across your business. Come together with success-minded insurance professionals to learn best practices and improve your firms' performance.
Today's ViewPoint Blog
Keep pace with insurance brokerage trends and business landscape. Today's ViewPoint blog provides relevant insight and views from expert MarshBerry advisors and other industry leaders to help you make informed decisions.
Speakers Bureau
Looking for an expert in Organic Growth Strategies, M&A Advisory, Debt & Equity Capital, or industry trends in the Insurance Brokerage and Wealth Advisory space to speak at an upcoming meeting or event? MarshBerry advisors welcome the opportunity to share their knowledge and insight with your firm or group.
PROOF IS IN THE NUMBERS.
Breadth of Thought Leadership
745+
Metrics in Perspectives for High Performers (PHP)
1100+
Firms providing data for benchmarking services.
165+
Articles published in 2022
135+
Individual public speaking engagements & eForums annually
Just wanted to give you kudos for a great program – very positive material. I'm having fun and also learning a lot – that will help me become a better sales manager and also with future recruiting. We are learning a lot and are excited about future increased production, so that's encouraging – well worth the investment!
The most valuable part of my MarshBerry training were my one on one calls. My consultant provided great insight and background that helped me prepare and properly evaluate my opportunities. I truly appreciated their willingness to challenge my typical sales  process which helped accelerate my learning curve. Selling insurance is like no other sale I've made and having a resource like MarshBerry was incredibly beneficial.
Thank you so much for the superior training last week. I think it all came together really well when I listened to your approach. I truly enjoyed it!
Our partnership with the MarshBerry Growth Advisory/Sales Management team has really transformed the way  our producers succeed and in turn the agency has grown. It has been a joint effort by both teams working towards a very intense and specific goal. You gave us the resources/scripts/planning tools/one on ones/manager feedback which helped us grow and also retain them.
The advice we got through the transaction was invaluable. MarshBerry was by our side the entire time. They know our people, our culture, they've been to our office. MarshBerry also played a key role in our arriving to the decision to sell and who to sell to. When we first engaged with MarshBerry, we said, 'We don't want the whole world coming in here. You know us. Culture is very, very important. Bring us who you think would be a cultural fit.' They boiled it down to seven firms.
They are honest as the day is long, they give complete information and make it easy to analyze. The team is great. I trust them.
MarshBerry had deeper insight into the market than we did. They had expertise at negotiating value and they sourced qualified buyers. The timeline on the process was right and they prepped us well for conversations.
They have a keen knowledge and deep insight into the insurance market space. They understand core value drivers and translate that well to future buyers.
The benefit of working with MarshBerry is absolutely, the consultative style. It shows up because most investment bankers don't have due diligence teams. MarshBerry does and it deepens their understanding of the value.
They have deep technical expertise that enables them to make observations about what operations are really driving the numbers, they are really good at that.
MarshBerry is very substantial, they have a very consultative style, and they are knowledgeable. There is sizzle and substance to them. Not many of their competitors understand the business as well as MarshBerry does.
What keeps me at MarshBerry is feeling like we have important work to do and haven't come close to maximizing our potential as an organization yet. We have more to offer the insurance industry than we're currently providing. We have more to offer our colleagues than we're currently providing. We're continually striving for excellence and raising the bar, even on our own expectations and what we think is possible.
I have worked in several organizations over my career, both as an employee and as an owner. These firms where I have had the longest tenure have been where I have been an owner, both with meaningful economics and meaningful input on strategic operating direction. MarshBerry fits that mold very well.
We've attracted and retained a high quality group of people, High level of intelligence and "self-starter" attitude (no one needs babysitting), Collaborative Way (being for each other, in particular), it's OK to make mistakes, the way we push each other to our individual and collective benefit, openness to new ideas.
No two days are the same. I am constantly challenged to think differently. To apply knowledge to a unique circumstance. To help solve a problem. Our team has a true "team" mentality. We win and lose as a team and our success is defined by our collective achievements. We have individual projects and responsibilities, but no one is going to let someone else fail. There is always an open door or a phone call that will be answered to help if you are willing to reach out.
I love that my role directly and indirectly contributes to MarshBerry growing as an ESOP company and achieving its overall goals. When I speak with someone within, or even outside, the insurance industry, I have 110% confidence that we can deliver best-in-class services and that I'm representing some of the best, brightest, and high-character people in the industry.
Recent Acquisition Transactions
April 2023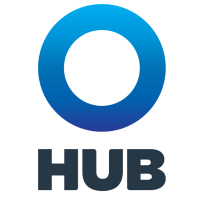 iCap
Leonard Green & Partners, L.P. has invested in Hub International Limited
MarshBerry served as the business advisor to Hub International Limited
April 2023
Acquisition
Inszone Insurance Services, Inc. has acquired Corbett & Associates Insurance Agency, Inc.
MarshBerry served as the financial advisor to Corbett & Associates Insurance Agency, Inc.
April 2023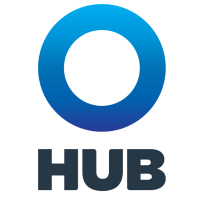 Acquisition
Hub International Limited has acquired The Wooditch Company
MarshBerry served as the financial advisor to Hub International Limited
April 2023
Acquisition
Inszone Insurance Services, Inc. has acquired Champions Insurance Group
MarshBerry served as the financial advisor to Inszone Insurance Services, Inc.
April 2023

Acquisition
Alera Group, Inc. has acquired iPros Insurance Professionals
MarshBerry served as the financial advisor to Alera Group, Inc.
April 2023
Acquisition
Arch Insurance Group has acquired Thimble Insurance
MarshBerry served as the financial advisor to Arch Insurance Group
April 2023
Acquisition
Rising Medical Solutions has acquired Preferred Disability Management, LLC
MarshBerry served as the financial advisor to Preferred Disability Management, LLC
April 2023
Acquisition
Warburg Pincus, LLC has invested in K2 Insurance Services
MarshBerry served as the financial advisor to Warburg Pincus, LLC
April 2023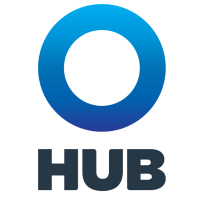 Acquisition
Hub International Limited has acquired Hobson Insurance
MarshBerry served as the financial advisor to Hobson Insurance
March 2023
Acquisition
Gilde Equity Management has acquired Krabbe Assurantien
MarshBerry International served as the financial advisor to Krabbe Assurantien
March 2023
Acquisition
Gilde Equity Management has acquired De Croes Adviesgroep
MarshBerry International served as the financial advisor to De Croes Adviesgroep
March 2023
Acquisition
Gilde Equity Management has acquired Velthuis Assurantien 
MarshBerry International served as the financial advisor to Velthuis Assurantien
March 2023
Acquisition
Gilde Equity Management has acquired Holtkamp Assurantien 
MarshBerry International served as the financial advisor to Holtkamp Assurantien
March 2023
Acquisition
Gilde Equity Management has acquired Asbroek Adviesgroep
MarshBerry International served as the financial advisor to Asbroek Adviesgroep
March 2023
Acquisition
Gilde Equity Management has acquired De Bedrijfsverzekeraar
MarshBerry International served as the financial advisor to De Bedrijfsverzekeraar
March 2023
Acquisition
Gilde Equity Management has aquired Baartman Assurantien 
MarshBerry International served as the financial advisor to Baartman Assurantien
March 2023
Acquisition
Gilde Equity Management has acquired Scharenborg Beltrum
MarshBerry International served as the financial advisor to Scharenborg Beltrum
March 2023
Acquisition
Gilde Equity Management has acquired Kok Advies
MarshBerry International served as the financial advisor to Kok Advies
March 2023
Acquisition
Gilde Equity Management has acquired Baksteen & Pul
MarshBerry International served as the financial advisor to Baksteen & Pul
March 2023
Acquisition
Gilde Equity Management has acquired Dommerholt & Ten Brinke
MarshBerry International served as the financial advisor to Dommerholt & Ten Brinke